Special Education Teacher
Courses Taught:
7th and 8th Grade Special Education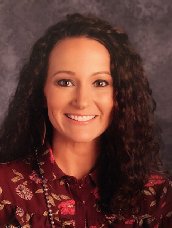 Hi! I'm Ms. Ward, and I am thrilled to be starting my first year here at PJHS! I recently moved to Prattville from Phenix City, where I taught for 11 years as a resource special education teacher at the elementary level. I received my Bachelor's Degree in Special Education with a Reading concentration from Columbus State University in Columbus, Georgia and my Master's Degree in Multisensory Teaching from Dallas Baptist University. A large part of my career for the last 4 years has focused on working with students with dyslexia and characteristics of dyslexia. I completed a Multisensory Structured Language Education training program through the Alabama State Department Education in collaboration with the Shelton School in Dallas, Texas and earned credentials as a Certified Academic Language Therapist. I am excited to begin working with students from a different age group and with a variety of needs. Above all else, I strive to honor God in all that I do, and I believe that teaching is a true calling. I have an eight year old son who I am blessed to have by my side through all of these changes. We both love animals and have a dog named Clyde, a cat named Lindsey, and a hamster named Martha (which thankfully, is the limit in our apartment!). Besides my faith, family, and teaching, I love traveling, crafts, and everything Florida State...Go Noles! and now, I'm proud to also say...Go Cats!!