Courses Taught:
General Math, Pre-Algebra, Algebra 1, Geometry, and Algebra 2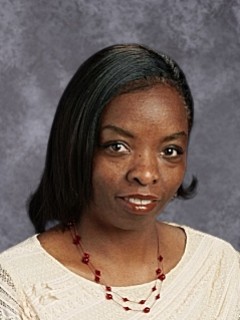 Education
High School Alumni**** Jefferson Davis High School
Associate of Science - Central Texas College Killeen, Texas
Bachelor of Science - University of Mary Hardin Baylor Belton, Texas
Master of Science - Troy State University, Montgomery, Alabama
Welcome to the 2020-2021 school year. My name is Mrs. V. Mumpfield. I have been teaching mathematics for many years.

This year we will be using Mathematics as a tool (i.e., traditional/virtual) to understand and interpret real-world situations. The key to opening the door to success is to acquire a deep understanding of important mathematical skills and utilize those skills in everyday living.

This year our school district has adopted Schoology which will enable our students, parents, and teachers to become involved in learning new materials, foster learning, and develop essential life skills for all students to become successful students in the 21st Century.

Be prepared for a fun and exciting year in Math! I look forward to helping students meet the challenges and exceed their expectations as they develop their math knowledge this year.

GO CATS!!!!!!!