HELP FUND OUR SCIENCE LAB!
We are need of a new science lab. We do not have beakers or bunsen burners. We need slides, slide covers, pH strips, chemical gloves, dissecting kits, tables, stools and work spaces to appropriately teach life science and physical science to over 1,000 7th and 8th grade students. Thank you for your help. We truly appreciate your investment in our future.
Click the link below to make your contribution!
https://www.gofundme.com/pjhs-lab-cats
---
---
---
Jr. Beta Club Induction 2017
---
Did you know your yearbook streams video clips?
Watch the video below to learn how to use your smartphone or tablet to watch embedded videos in the yearbook
---
Click above for Ms. Stockman's Opening Remarks
Click on the recipient pictures above to see a video of each receiving their award.
To view a slideshow of the ceremony, click here.
---
Parents and students, We want to hear from you!
Click the appropriate picture below and complete your survey.
Thank you for your time and input!
---
---
---
Click the link below to access the 2017 school supply lists for 7th and 8th grade. There are separate lists for each grade. These lists can also be found under the "Forms" section of this website and are listed as "7th Grade Supply List" and "8th Grade Supply List."
Click here to access these supply lists.
---
---
Click here for a copy of the 2017-2018 school calendar.
---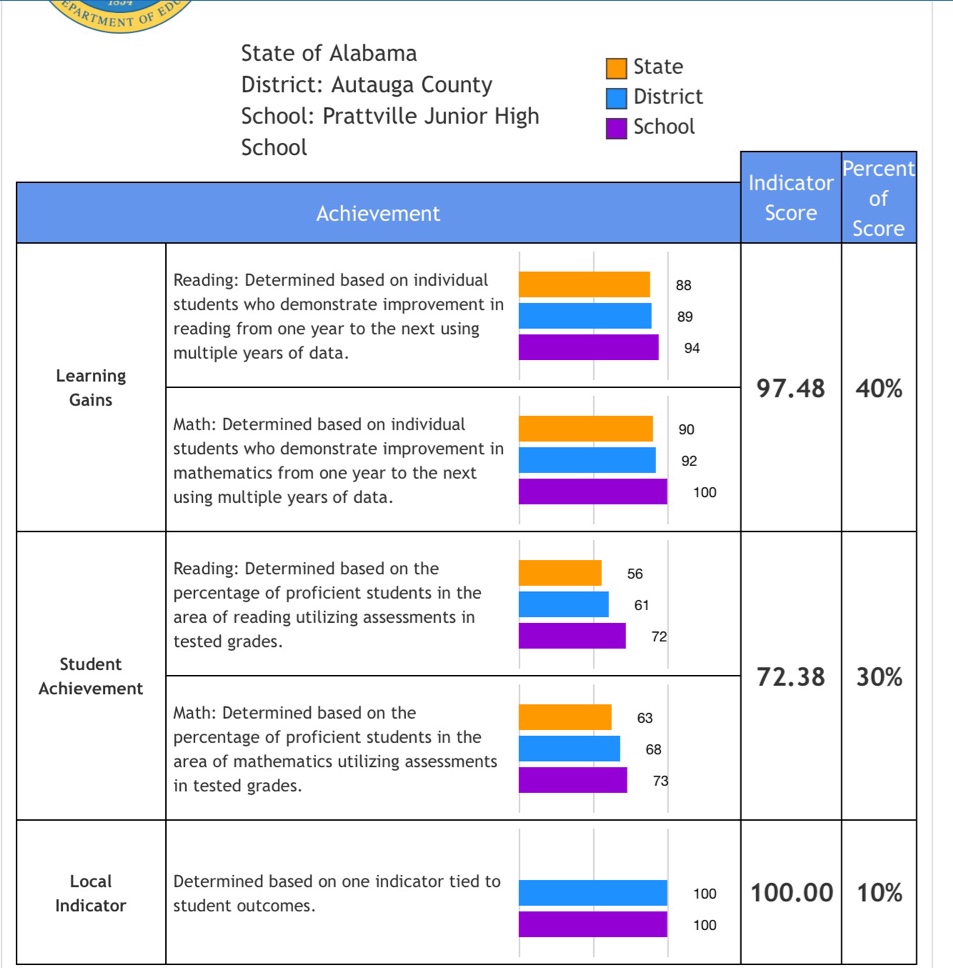 PJHS ROCKS!!!!
We toppled Auburn Junior High and Enterprise and Florence and Opelika and Troy and the entire tri-county area! We still have some work to do to catch up with Hoover and Mt Brook and Huntsville - but we will! The fact that we have done so WELL with limited funding can ONLY be attributed to the INCREDIBLE AWESOME WONDERFUL FANTASTIC teachers in Cat Country.

If you are interested in checking out other schools across Alabama ), click here.
---
---
---
Free Math and Science Tutoring
---
Click the link below to view the 2016-2017
Prattville Junior High School Alabama Continuous Improvement Plan