PJHS National History Day Winners need YOU !
---
To view a slideshow of the ceremony, click here.
Click on the pictures above to see a video of each recipient receiving their award.
---
Parents and students, We want to hear from you!
Click the appropriate picture below and complete your survey.
Thank you for your time and input!
---
---
Click here for a copy of the 2017-2018 school calendar.
---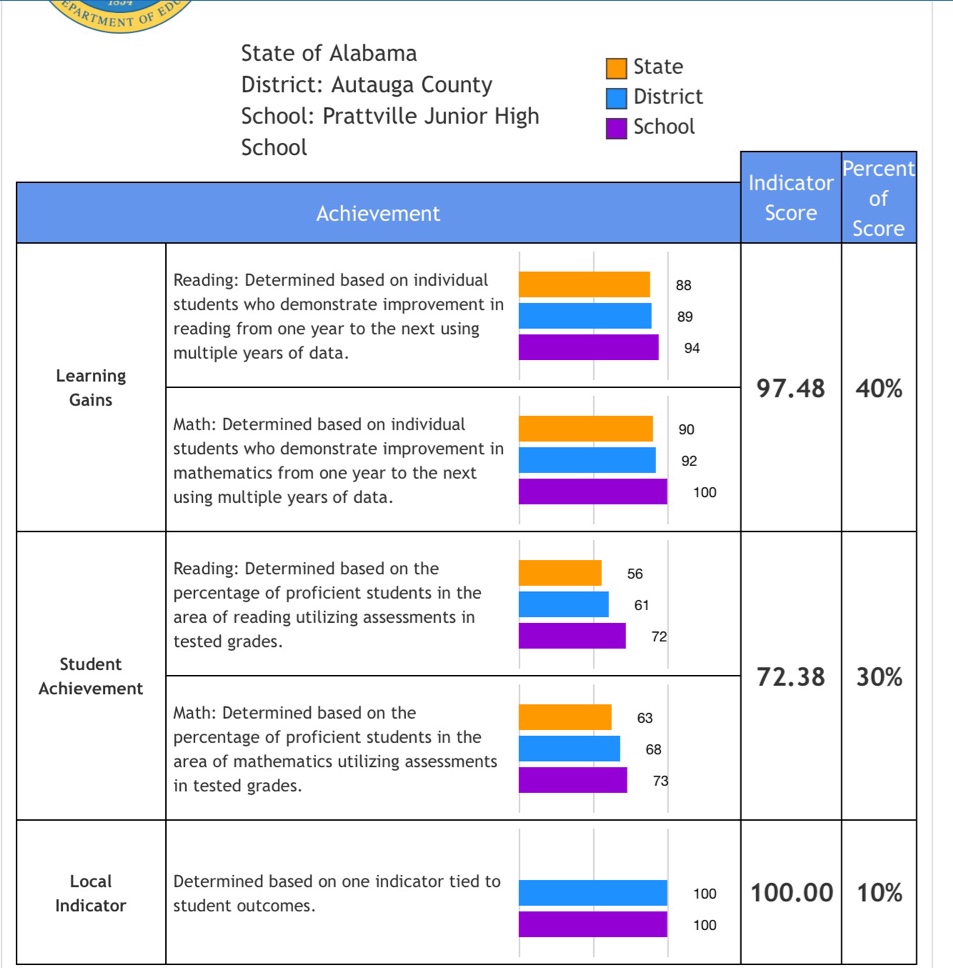 PJHS ROCKS!!!!
We toppled Auburn Junior High and Enterprise and Florence and Opelika and Troy and the entire tri-county area! We still have some work to do to catch up with Hoover and Mt Brook and Huntsville - but we will! The fact that we have done so WELL with limited funding can ONLY be attributed to the INCREDIBLE AWESOME WONDERFUL FANTASTIC teachers in Cat Country.

If you are interested in checking out other schools across Alabama ), click here.
---
---
---
Circle of Champions Tutoring will begin again in January.....stay tuned!
---
Watch all our student produced videos. Visit the "Spotlight" page for a complete listing of videos available and visit often to keep up with the latest additions.
Thank you for your support!!!! Go CATS!!!!
---
Yearbooks On Sale
Students can order online by clicking the yearbook below.
The next time books may be purchased is
at the signing party in May for $45 cash.
---
---
Free Math and Science Tutoring
---
Click the link below to view the 2016-2017
Prattville Junior High School Alabama Continuous Improvement Plan
---