Prattville Junior High School Library Media Center
In-School Hours of Operation:
8:00 A. M. - 3:00 P. M. each school day.

ONLINE Access:
24/7

Schedule

The Media Center operates on a flexible schedule. Teachers may schedule times to bring their classes for book check-out, computer use, or for research and instruction.

Students may come to the Library Media Center individually with a pass from their teacher.

Check-out Limits and Fines

Students may check-out two books at a time and keep them for a period of two weeks.





There are no overdue fines for books returned past the due date.





Students will receive overdue notices for books not returned on time.





If a student loses a book then he/she is responsible for replacing the book or paying for the book along with a $2.00 re-shelving fee.





If a student along with his/her parent(s) choose to replace the book they may purchase a NEW hard copy of the book online or through a local bookstore.





If a student along with his/her parent(s) do not wish to purchase the new book, then the student should see Mrs. Weldon to determine the library cost of replacing the book. The student will then bring to Mrs. Weldon the replacement cost plus the $2.00 re-shelving fee.





A lost or overdue book must be taken care of before another book can be checked-out.




All Students

Any student with an overdue book must return it before checking out another.

Library Media Center Computers

Computers located in the Library Media Center for students use.





Any student who needs to use a computer must register/sign-in at the Registration Center and then request to check out a computer for the period at the Circulation Desk.





Students needing to use the Internet must have a signed "Internet Acceptable Use Policy" on file with their teacher.
_________________________________________________
Media Center & Computer Lab Schedule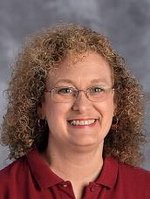 Ms. Athenia C. Weldon
Media Specialist
Phone: 334-365-6697 x22015
CHECK IT OUT!
Would you like to get a book from the PJHS Library Media Center but don't have time to stop by, no problem! Using Destiny Discover, identify/find a book you would like to check-out, write down it's title, and call number; then select the delivery truck to the left. Complete the form and submit your request. We'll check the book out to you and deliver it to you in no time.
_______________________________________________
_______________________________________________
With Sora, you can get free ebooks and audiobooks from your school. You can also link to the Autauga-Prattvile Public Library's ebooks and audiobook collections from the PJHS Sora App.
Step 1: Install the Sora app from the Apple App Store or Google Play Store, or go to soraapp.com
Step 2: In Sora, find your school or enter your school's setup code which is pjhsal , then sign in. Sign in using your PJHS Library Code. Your username is your Library Code and your password is your Library Code.
Step 3: Browse the Explore tab and borrow a book. Your book will open so you can start reading right away
If you need assistance email Mrs. Weldon at athenia.weldon@acboe.net
_______________________________________________
Learn360 gives teachers, students, and parents access to more than 182,000 media resources—videos, interactives, printables, audio content, and more—on any Internetenabled device, anytime, anywhere.
https://learn360.infobase.com/login
Student PassKey: 4485ALs (case sensitive)
_______________________________________________
"Renaissance myON® Reader is a student-centered, personalized literacy environment that gives students access to more than 6,000 enhanced digital books. Titles are dynamically matched to each individual student's interests, grade and Lexile® reading level. Combined with a suite of close reading tools and embedded supports, myON Reader fosters student engagement and achievement." Student Username is their Student ID/Library Code. Password is abc.
_______________________________________________
The Alabama Virtual Library provides all citizens of the State of Alabama with free online access to essential library and information resources. It is primarily a group of online databases that have magazine, journal, and newspaper articles for research. No login is required. If you have difficulty accessing the AVL contact Mrs. Weldon in the PJHS Media Center.