About Prattville Junior High School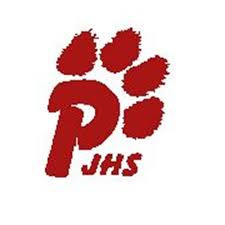 Welcome to Prattville Junior High School
Home of the CATS
Prattville Junior High School is the largest traditional junior high school in the state of Alabama and is home to over 1,000 7th and 8th graders.
PJHS boasts an award winning student organizations such as Beta Club, a full-color, student-produced yearbook, a wide variety of athletic programs, and an accomplished music program. Our Student Council works diligently sponsoring various student and community events, giving tours, and hosting dances during the school year.
Our state standardized test scores consistently rank at the top of Autauga County and among the elite in the state of Alabama. Our students continually exhibit excellence in academics, extracurricular, and community involvement.
PJHS shares the vision of the Autauga County School System and is committed to ensure we are...
"Learning Today....Leading Tomorrow"
Prattville Junior High School also shares the mission of the Autauga County Schools to provide a excellent educational experiences for all students to be successful in life.
At Prattville Junior High School, we believe...
...that all individuals are capable of learning and deserve equal access to a quality education.
...every person is unique and possesses individual talents, experiences, abilities, interests, and learning styles.
...the learning process is enhanced by caring relationshipsbuilt on mutual respect, self-discipline, initiative, and persistence.
...a commitment to continuous improvement and personal and organizational accountability are essential to the educational process.
...a culture for learning is nurtured and sustained by cooperation and collaboration among family, school, and community.
...schools must establish supportive and engaging learning environments that nurture every student's natural inclination to learn.
...a healthy, safe, and secure school environment providesthe best opportunity for learning.
...successful learning experiences require positive relationships based on trust, collegiality, and open and honest communication throughout the community.
...setting high expectations, modeling principled behavior, accepting personal responsibility, and displaying professional and personal integrity are essential to establishing a successful learning environment.