Courses Taught:
7th Grade Math & Pre-Algebra
Text the appropriate code to the number 81010
Homeroom: @pjhshr
1st: @pjhsmth1
2nd:@pjhsmth2
3rd: @pjhsmth3
4th: @pjhsmth4
5th: @pjhs8cheer
6th: @pjhsmth6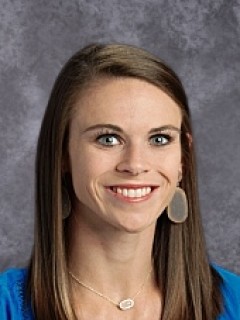 Education
---
I graduated Magna Cum Laude from Troy University in 2016 with a B.S. in Mathematics Education and a Masters in Mathematics Education in May 2020.
Experience
---
This is my fourth year at PJHS! I am excited for another great and wonderful year. GO CATS!
Bio
---
I am from Prattville and attended Prattville Junior High School and Prattville High School. I then continued my education at Troy University. I had the opportunity of cheering for football and basketball while at Troy. Go Trojans! I now enjoy teaching, running, and CrossFit. I am so excited to be apart of the PJHS staff, and look forward to a wonderful year. Go Cats!!