Courses Taught:
7th Advanced English & General English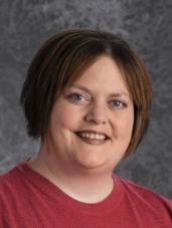 I am a native of north Alabama, being born and raised in Fort Payne. I received both my Bachelor and Master degrees at Jacksonville State University (Go Gamecocks!) After four years of teaching in the DeKalb and Cherokee County area, it was time for a change of scenery. The wonderful opportunity to teach 7th grade English at PJHS brought me to Prattville. There is no other school like PJHS!! Go Cats!!
My husband and I are kept very busy by five year old our daughter who has become a little soccer beast!
I am a maker by nature. Crafting is not only my hobby, but my stress relief and therapist as well! I can do just about anything you can imagine with vinyl and my current love is making paper flowers and leather earrings and necklaces.
I am very excited about my thirteenth year at PJHS!! I will be teaching both advanced English and general English this year. I'm looking forward to embarking upon this educational journey with you and your children!