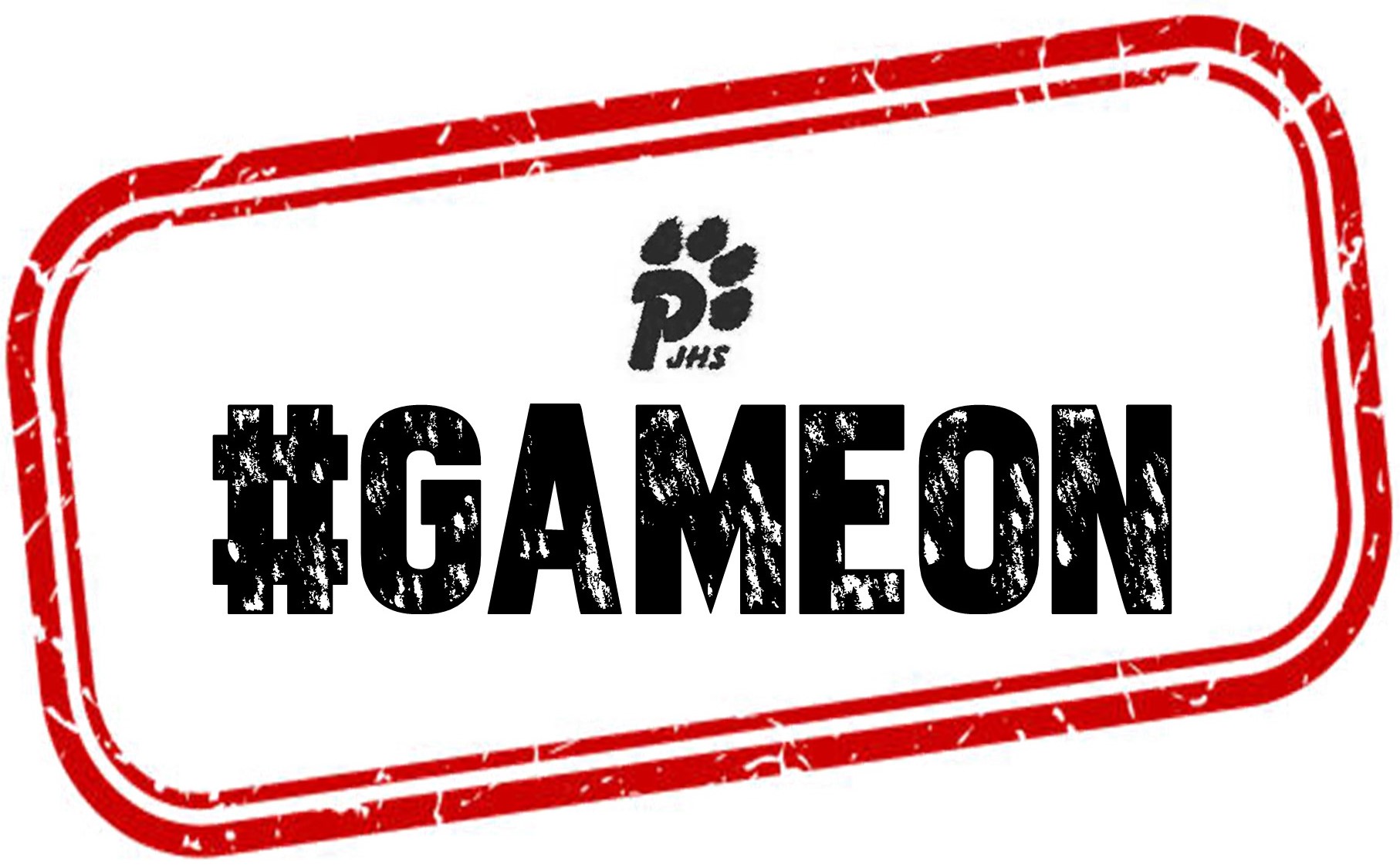 We are inching toward "normalcy" - Summer 2021
WOW - what a year - we made it!! Whether you were a student in the traditional setting, the virtual setting, or a hybrid setting - we made it through the craziest year ever. I am THRILLED we are inching back toward normalcy!!
As we approach the upcoming year, please take a moment to get to know our website. Teachers will soon be updating their websites and we consistently post announcements and upcoming events for our students and families.
The ACBOE has graciously provided funds for all student supplies this year. This is in an effort to help mitigate the financial strains of our families over the past year. Since many have asked, there will be a "wish list" posted on the website and in the front lobby of PJHS for families wishing to make donations to the school.
We have some fun things planned for the upcoming year - pep rallies are back / assemblies are back / the HOCO dance is back!!!
Please remember our 3 guiding principles at PJHS are:
school safety - we want all students to feel safe and to connect with at least one adult in the building
academic programs - we want students to be prepared for high school when they leave us
extracurricular activities - I encourage all students to be involved in something (we have lots from which to choose)
Thank you for your support. You guys are the best. I look forward to working with you this year!
Go Cats!!!!
~Mrs. Stockman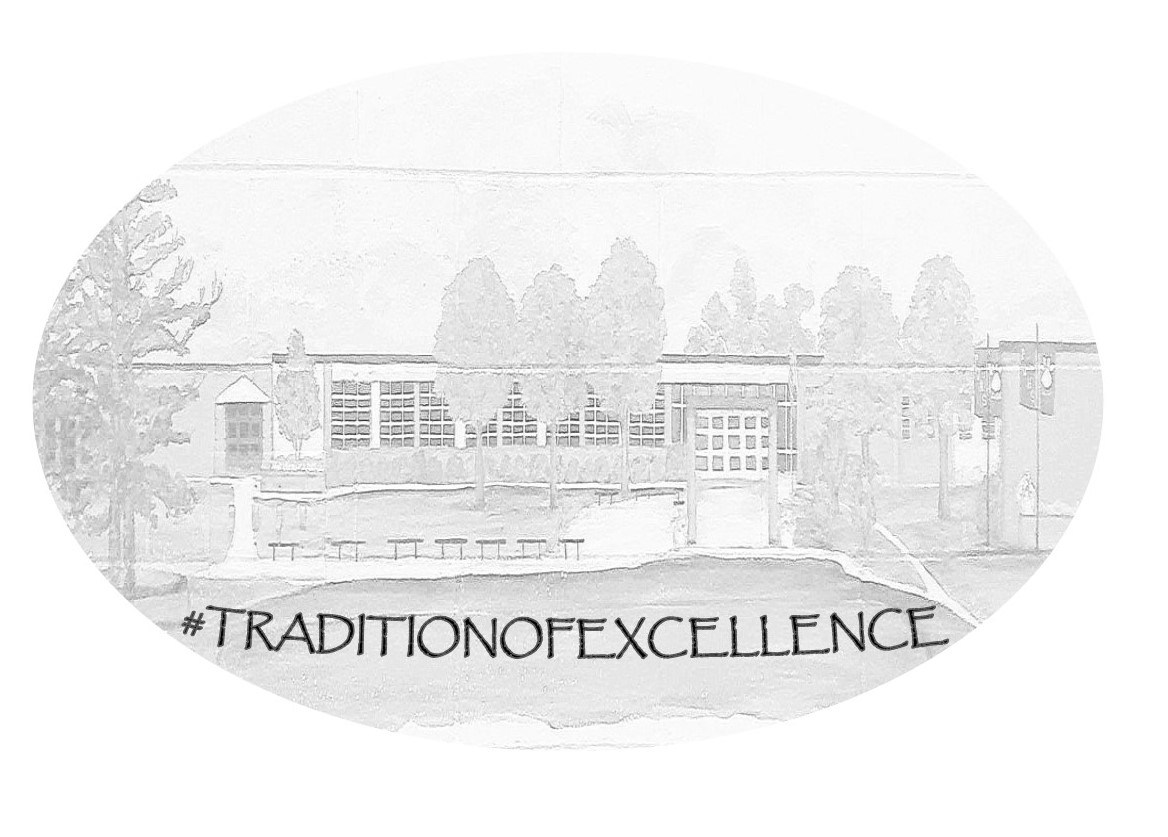 August 2020 It's almost time!
It's hard to believe that the whole world has changed before our eyes in the past six months.
However, it is time to start school for the 2020-2021 school year! Although this year will look different than in year's past, I am super excited to kick off this new year.
Please take a moment to review the Reopening Plan for PJHS as it outlines how we will begin this school year.
I encourage you to check out our website often and follow us on Instagram @catspjhs for the latest information.
Due to the ongoing situation with Covd-19, I expect there will be changes along the way.
Thank you for partnering with us during these unprecedented times. We will work hard to keep you informed.
Please reach out if you have questions or concerns as we are here to help!
We are looking forward to a great start - whether traditional or virtual!
Go Cats!
~Mrs. Stockman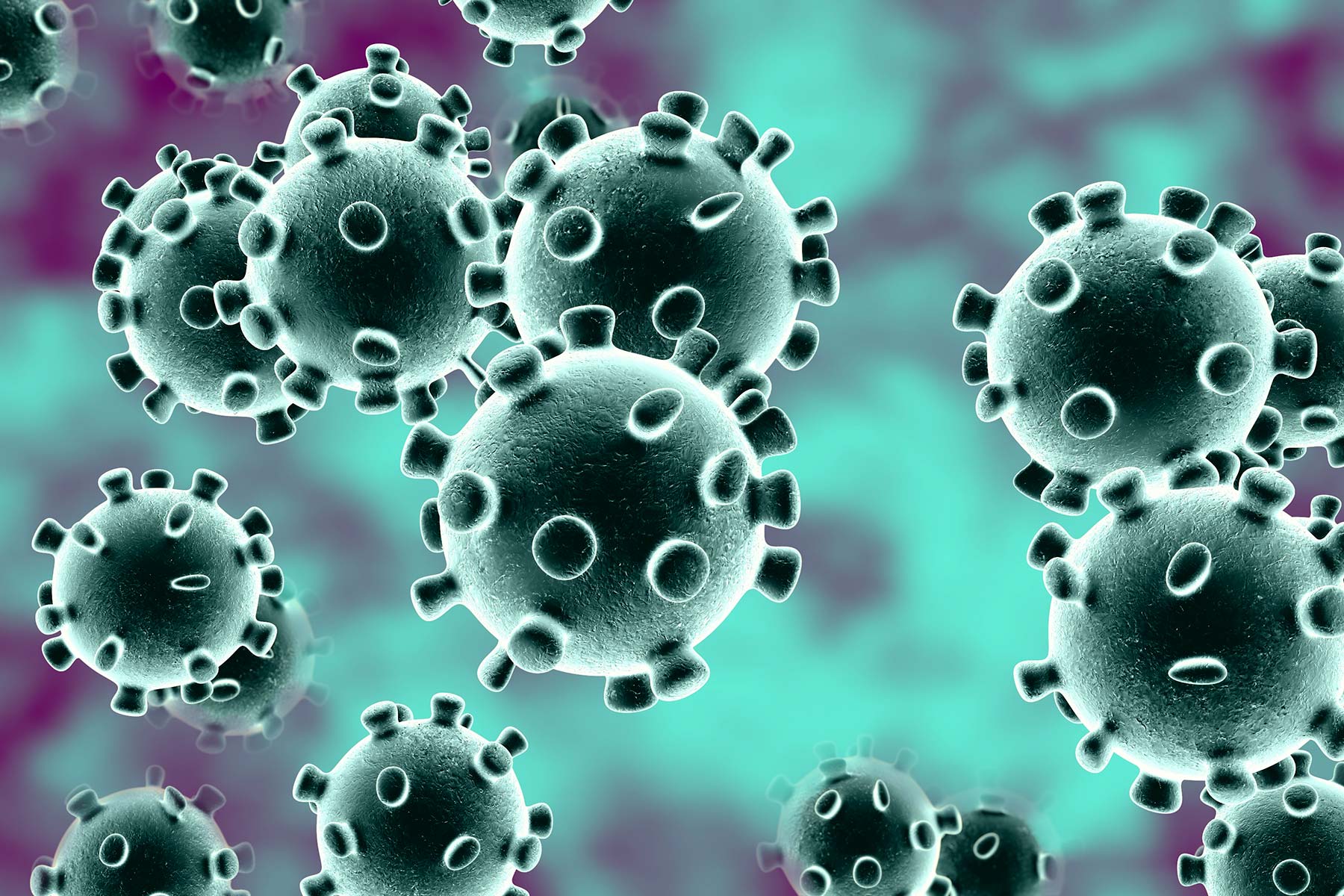 Wow! We have completed the third nine weeks with an unprecedented event. As the evolving situation with the COVID-19 (coronavirus) pandemic occurs, PJHS is committed to providing you the latest information. We will update the front page of our website and post announcements on our Instagram Page and Facebook, and will do callouts as needed to provide you with information needed. As you have questions, please reach out to me via email at janice.stockman@acboe.net. Our first priority is your child's safety. We are also working diligently to provide for them academically during these unchartered waters. We will keep you posted regarding returning to school, ACAP testing, registration, etc. We ask for your patience during this time and greatly appreciate your support. Together, we are #pjhscatstrong!
Let's ring in 2020

The first semester at PJHS was amazing! We have some great things in store for the 3rd quarter. The faculty and staff continue our Book Study of the Fish! Philosophy. Our mantra this quarter is to "Make Their Day". We encourage all stakeholders to find ways to serve others and 'make their day' to students, teachers, and in the community at large.

Attendance continues to be of vital importance! Studies are clear that being present at school is a huge factor in student success. Although students can make up missed work, we cannot reproduce instruction. Please make every effort to be present. We will continue to have some attendance incentives throughout the year.

PJHS is proud to represent District 5 for the State of Alabama in the Safe Schools Initiative. We entered into the highly competitive process and were awarded this distinction for the second year in a row. We are so grateful for our community partners and the ACBOE for their support in this process.

Our final dance of the year will be held on Saturday, January 25th. We look forward to a fun evening for our students. This is a formal dance, so please refer to the Dance Dress Code for details. The dance will be from 7-9pm.

Academically, PJHS is focused and ready for 3rd quarter. Students will take Performance Series soon after returning in January. We will use those results to identify gaps and areas of need for our students.

This quarter will also see the beginning of spring sports including softball and baseball and track. We will also host our annual First Responders Basketball Game, Career Day, and second semester CATalyst. Our BetaCats will attend state convention and many 8th grade students will take a Career Discovery Field Trip.

It's going to be a fun quarter - stay focused. Let's work hard and make it amazing!!! Thank you for your support!

GO CATS!!

Mrs. Stockman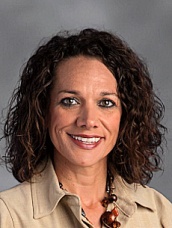 Mrs. Janice Stockman
Principal

Phone: 334-365-6697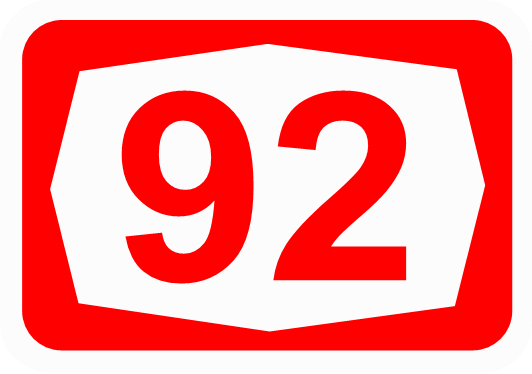 Second Quarter
10/23/2019

It has been an amazing start to the school year!!! We thoroughly enjoyed volleyball and football season!!! We have learned from wins and losses, have seen the band perform at top notch, cheered on the majorettes and cheerleaders, and had auditions for the theatre department for the first semester show. The Cats enjoyed an AttenDANCE and pep rallies and a fun Honor Roll Party. Students have learned amazing things in their classes, through science experiments, and enrichment activities. It is truly a pleasure to see our Cats learning and growing!

On October 18th, the State Department of Education released report cards for each school across the state. This measure, required by the US Dept of Ed, focuses on achievement, growth, and attendance. PJHS earned 82.19% of our points for Achievement, 100% in growth, and showed chronic absenteeism at 9.03%. Based on these results, PJHS earned a 92/A!! We are THRILLED!!!! Our faculty and students have accomplished incredible feats!!!! Please look at the "Report Card" tab at the following website to review the report card of any school around the state: www.alsde.edu. PJHS scored very well compared to other middle schools/junior high schools around the state. THANK YOU to our parents and community for supporting education, our school, and your children.

We look forward to this quarter of activities and learning!!!

And, as always....GO CATS!!!!!

Mrs. Stockman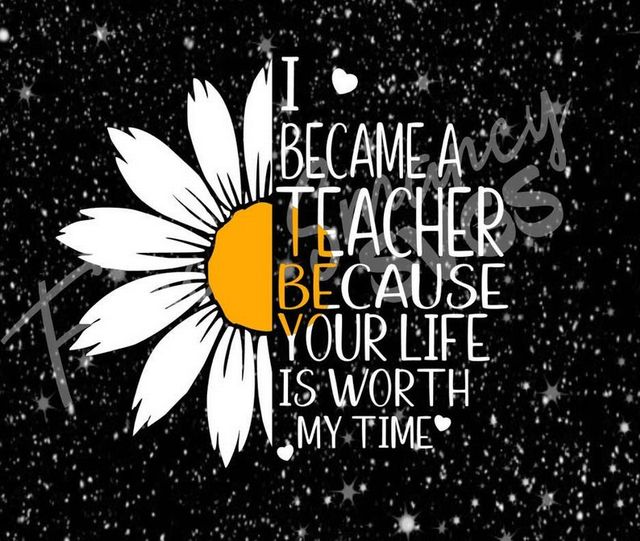 The summer winds down. READY!
7/20/2019

This summer has been a whirlwind - we have been working hard to prepare for an amazing year ahead! The ACBOE has worked to provide a new roofing project that *should* be completed soon after the opening of school and put up a new fence by the gym to increase security. PJHS has hosted a paint crew and purchased a new set of Chromebooks and waxed floors and trimmed shrubs and created a Master Schedule and hired a few new teachers and planned some incredible activities for our students. So many students have been here this summer (which makes the job TOTALLY worth it) including football, basketball, baseball, majorettes, cheerleaders, volleyball, Beta, Band Blast, SGA, and more. After the Fourth of July, my heart skips a beat and I begin to be excited about the upcoming year!!!

This is my sixth year at PJHS and I could not be any happier to continue to walk through the doors each day. We work diligently to provide a safe school, a strong academic program, and a variety of extra curriular activities to connect students to school. For those new to PJHS, we welcome you!!! We look forward to serving you in the upcoming year. For our military friends, thank you for your service! Please let us know if we can assist you!

As we begin the school year, please review the Code of Conduct and the PJHS Handbook. While our expectations are high, we will provide support along the way. Cat Country is truly a special place!!! We certainly hope to see you at Orientation and our annual Open House. Please see the homepage of the website for details. Our motto this year is #CATStrong. Together, we can accomplish great things! Let's do this!!

GO CATS!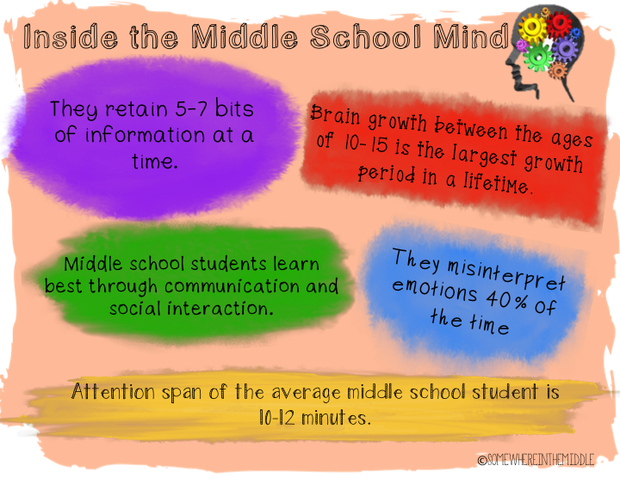 The Final Countdown
03/15/2019

WOW! Can you believe it is the LAST nine weeks of the school year. We are already talking about registration packets and military assignments and elective choices. This has been a FANTASTIC school year. We have enjoyed your students so incredibly much.

This past nine weeks has been packed with some amazing activities including the Bicentennial Celebration, Career Day, Recycling, Council on Substance Abuse & a ton of amazing academic projects!

As we gear up for the final nine weeks, I encourage you to check the website for updates and announcements. Spring State Testing is coming up soon - this is a time for our students to show up and show out! I am so proud of their hard work all year long and this is the opportunity to show the world how phenomenal they truly are! We will also have Field Day and Awards Day and Beta Induction and a Yearbook Signing Party. There are lots of amazing things left to accomplish at PJHS this year.

Let's make this the best quarter yet!! Thank you for your continued support of our teachers and students!

And as always,
GOOOOOOO CATS!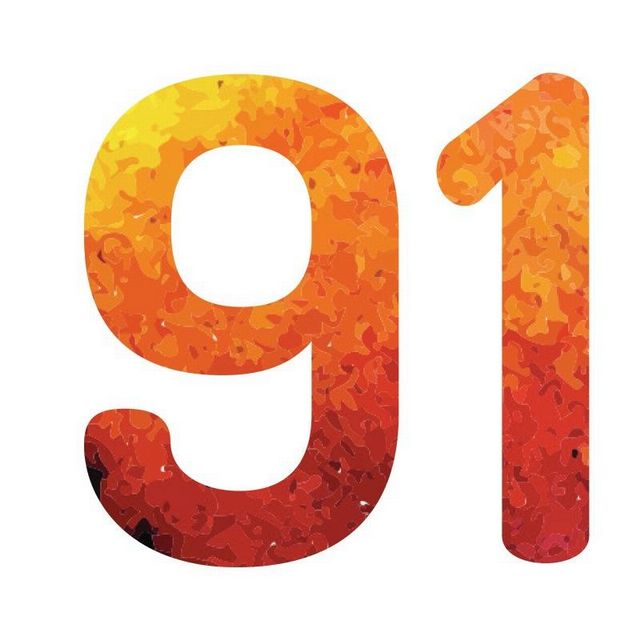 Second Semester
01/10/2019
Welcome to second semester!!! We have accomplished great things and are looking forward to another great seamster. Here are a few points of interest:

We have secured approximately $23,500 in grant funds this year. These monies are for our pre-engineering program, novel studies, science equipment, etc.


In late December, the Alabama State Department of Education released our school's report card. As a result of the hard work of our students, parents, and teachers, PJHS made a 91/A. We are so proud of everyone's efforts!!!!!


Our Scholar's Bowl team recently won FIRST place in the tri-county area.


The 8th grade football team was undefeated!


The majorette team won first place in all 4 events at their competition.


The Christmas Band Concert was simply amazing.


Dr. Jones was named PJHS Teacher of the Year and the ACBOE District Secondary Teacher of the Year. She will go on to compete at the state level. We wish her all the best!

As we prepare for second semester, we look forward to Archery, Baseball, Softball, Golf, and Track. We will work to prepare for our spring testing to continue our academic excellence. Thank you for your support and for continued efforts to make PJHS stronger!

Go Cats!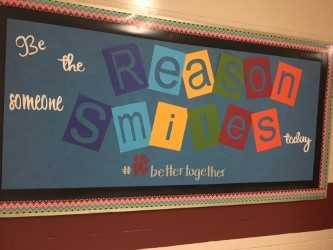 October Already, WOW!
10/10/2018
WOW! It's hard to believe we have completed the first quarter of this school year! It has truly been a fantastic start to school and we have so much to celebrate with our Cats! It is an amazing adventure each year to watch our seventh grade students "figure out" junior high. There are bumps along the way, but they figure out so much about school and themselves and build great life skills. As a parent of a junior high student, you know what a great transition this is. Hang in there! We survived junior high school, and they will, too.

Our teachers have been hard at work each day! I wish everyone had the opportunity to walk around and see the great things our students are doing. Please encourage your child's teachers any opportunity you have - they are awesome! It has also been a fun quarter of volleyball, football, cheerleading, majorettes, and watching our Sports Medicine team take care of the athletes! Thank you for your support of PJHS and of your students as they participate in extra-curricular activities. It makes a huge difference at this age. Basketball is about to crank up - I love the sound of sneakers on the hard wood!

As we enter the second quarter, please make sure to visit us on Parent Report Card Day. We are here to help each step of the way. Continue to encourage your students to complete their homework and stay on top of their assignments. If you haven't already gotten INow, please do so. This will help you to monitor classwork and tests together.

Thank you for being awesome. We look forward to this next quarter!

Mrs. Stockman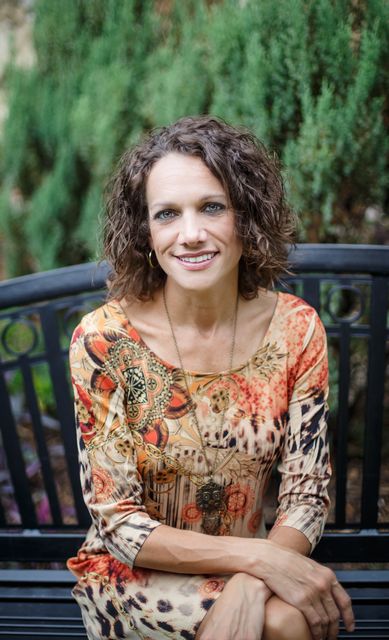 2018-2019 Ready to get started!
07/28/2018

Our theme for the year is BETTER TOGETHER!!!! We are excited about kicking off the new school year with all our partners in education. To those who are new to Prattville, we welcome you. To those who have been with us, welcome back!!! We have been working hard over the summer to prepare for the beginning of school!!! Our projects include:
Cleaning/waxing all floors

New Camera/Security System

New paint in the Library/Media Center

Parking lot work

New paint for the courtyard benches

New sidewalk for the Band area

New monitors in the cafeteria

As we begin this school year, we invite you to partner with our Parent Invovlement Group as they raise funds for our CATalyst program and to replace the curtain for the stage and to provide food for our Testing Cookout, etc. There are also opportunities to volunteer in the Student Center (deede.flowers@acboe.net) and front office (marianne.gamper@acboe.net).

Thank you for supporting our community, our school, and our teachers! PJHS teachers are second-to-none and their hard work and dedication is evidence throughout the year!

I have always taught my boys the most important 3 life rules are to (1) Work Hard; (2) Have a good atittude; and (3) Do your best! Share that with your students. If we work together, we will have the best year ever!

And as always
Go CATS!!!!
Mrs. Stockman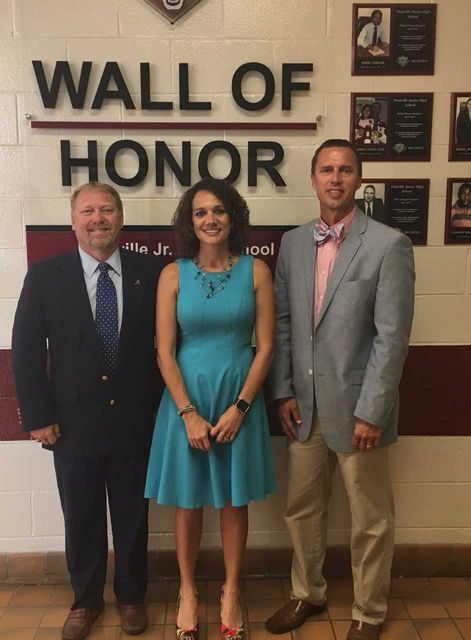 First Quarter Recap
10/08/2017

Wow! The first quarter has flown by. It seems I always say that; however, it seems to go by more quickly each year. I cannot say enough how proud I am of our students and the INCREDIBLE beginning of the year we have had. Our 7th graders are learning how to be a CAT, and our 8th graders are beginning to show some leadership. It is truly an amazing process to behold.

We have accomplished some amazing things this first quarter. Here is a little re-cap:
Our Lady Cats volleyball team was undefeated in the regular season!

Both 7th and 8th grade football teams have a winning record!

Our cheerleaders were amazing this year!

The majorettes have added a whole new sparkle to Cat Country.

We have completed the first Writing Prompt and the first round of Performance Series.

We kicked off CATalyst, an enrichment program, for the 3rd year.

We resurfaced part of the gym floor.

The digital sign is up and running.

We started our new Science Lab and have the new tables in place for student use.

We have prepared for State Monitoring in October.

The band performed at football games and in the community -they rock!

We survived Hurricane Irma and a Solar Eclipse

For the next quarter, we anticipate no less excitement. We will tip off basketball season in a couple weeks. CATalyst will continue through the first semester, we will have our annual Talent Show, BOP, and our incredible Veteran's Day Assembly to honor those who have and are serving our great country. We will send well over 100 boxes to children all over the world through Operation Christmas Child and collect canned goods to give to the less fortunate in our community. We will squeeze in a Spelling Bee and a Book Fair to promote amazing programs for our students.

All of these activities while daily working for a high quality education! That's how we roll at PJHS! And, we are glad you are partnering with us. Together, we are better!

Go Cats!!!!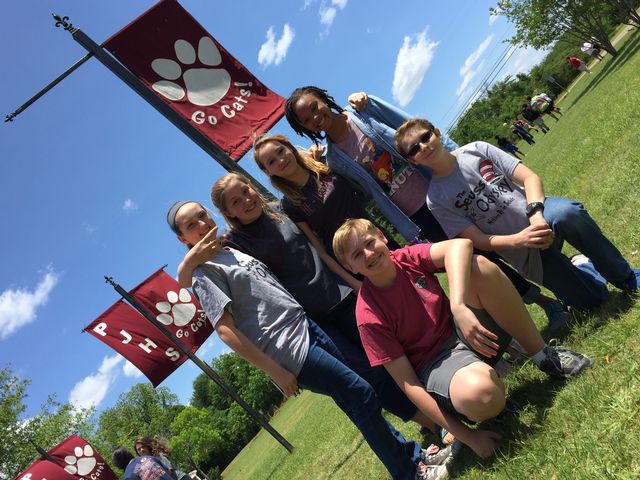 Gearing up for 2017-2018
06/06/2018

WOW! We are gearing up for an incredible year at PJHS! The year of the "Underfunded Overachievers" is here! 2017-18 promises to be a phenomenal year, and I hope everyone is ready to get started. We have been working throughout the summer to complete several projects. Be prepared for a couple changes in August. Our new digital sign will be installed. There will be new signage throughout the school for each classroom. A few room changes have been made to accommodate a couple extra elective classes. The 7th grade English/History hall has new white boards. The Science lab is beginning to take shape. We have painted a little and cleaned a lot! Many people have worked hard to make amazing things happen.

All these projects are geared to help our students have the best opportunity for an excellent education. To be honest, we receive funding at a basic level. We are able to achieve and excel because YOU guys invest your time, effort, and support in our students. We will continue to find ways to fund the projects we desperately need and those that benefit the students. It is absolutely our mission to be OVER-achievers in everything we do. From pep rallies to test scores, we want to be the BEST! We will work harder....we will give more....we will outshine the competition. Being "above" average is not a achievement, but a stepping stone to greater accomplishments. Our Cats are the best! I believe in our staff and I believe in our students!!!

I encourage you to be involved in PJHS in the following ways:
Sign up for Notify Me on our website

Visit the website (www.pjhscats.com) frequently

Keep up with your student on INow (cost is $10/family per school)

Follow @catspjhs on Instagram

Participate in our Fundraisers. All funds go right back into our student needs. We will continue to "build" our Science Lab and a Digital Design program.

Encourage your student to be involved in some activity at PJHS.

Remember - we are all on the same team. Sometimes the rules and guidelines seem a little overwhelming; however, our purpose is to provide the BEST education possible for your student and to prepare them for the next steps in their educational career and for life after high school.

We appreciate you and look forward to an incredible year as we demonstrate we are Underfunded Overachievers in every aspect.

GO CATS!!!!!
Mrs. Stockman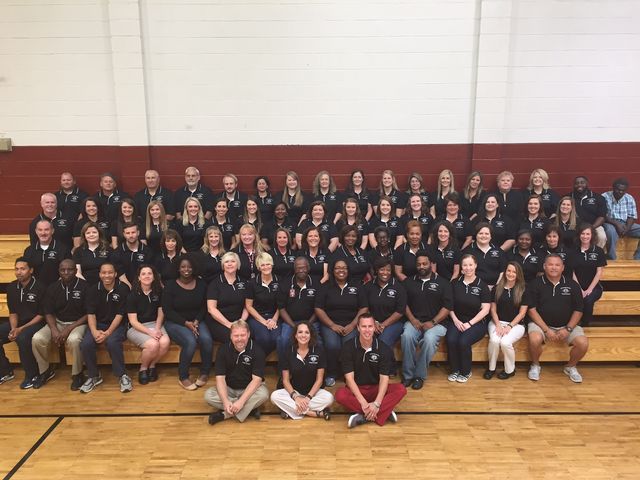 Spring has Sprung
03/28/2017

Wow - I cannot believe we are in the last nine weeks of school!!! Let me begin by saying that my favorite part of the job is the students. They are fantastic!!!! I am so proud of how they have grown and matured over the year! We appreciate your influence on them and your support as we work together to finish out this school year.

The first two weeks in April represent our time of annual testing. This is truly our time to SHINE as Cats!!!! It is a serious time as they are guidelines we must follow; however, the proof is in the pudding, so to speak. Our teachers have worked diligently to provide excellent learning opportunities. Our students have worked hard to learn! This is their opportunity to SHOW OFF their skills. I couldn't be more proud of them. Our mantra this semester has been #beatBumpus. Bumpus is the middle school that feeds into Hoover High School. They are a fantastic school. PJHS has had test scores higher than so many schools with higher funding and more resources. Bumpus is next on our list. I beleive with every ounce of my being that our students are so VERY capable and love to brag about how awesome they are. Please encourage your child to do their best on the test so we can shout it from the rooftops.

As we head into warmer weather, we also need your support to make sure all students continue to follow the rules and guidelines. In the spring, sometimes students want to slack off a little. We have to stay strong and resist those urges. Dress code, behavior, etc. are all still important to maintain. Thank you, parents, for your help!

I say this all the time and I truly mean it - I absolutely love walking through the doors of PJHS on a daily basis. I love visiting classrooms and talking to students in the hallways. PJHS is second to none and it is an honor to be a part of a winning team! Thanks to our first-rate faculty and staff and our student body for being simply incredible!!!

And as always
GO CATS!!!!
Kicking off 2nd semester
01/03/2017

What a FANTASTIC first half of the year we have had at PJHS! It's hard to beleive we have completed football season and basketball season and our first semester of classes. As we begin the second semester, we will be focused on academic skills and preparing for spring testing. We have several programs in place to encrouage students to perform at their very best on a daily basis. Please encourage your child(ren) to work hard and manage their time wisely. If they will show up every day ready, their performance will be awesome!

The Alabama State Department of Education has released Phase I "report cards" for schools across the state. PJHS is thrilled to report how well our students performed and all they accomplished. PJHS was tops across the tri-county area, Troy, Florence, Enterprise, Auburn, Opelika, and more. We still have a little work to do to topple Hoover, Mt. Brook and Huntsville. However, we have the BEST teachers and BEST students anywhere and I am confident we will chisel away even more schools this year. Challenge ON! I am so incredibly proud of all the Cat Family at PJHS! This is TRULY something to celebrate. If you would like to view the accountability reports for any school across Alabama, click this link: https://ap.alsde.edu/accountability/atof.

We are also working on our signage project and crossed off several things over the Christmas break. New monitors are installed throughout the school and new parking signs have been installed as well. We are working on our Wall of Honor project for the last half of the year. We still have about $5,500 to raise for our digital sign out front. We will kick off a laundry detergent fundraiser in hopes we can accomplish this goal as well before the end of the school year.

In all honesty, we appreciate your support for PJHS. We couldn't do what we do with you!
And as always.
GO CATS!!!!!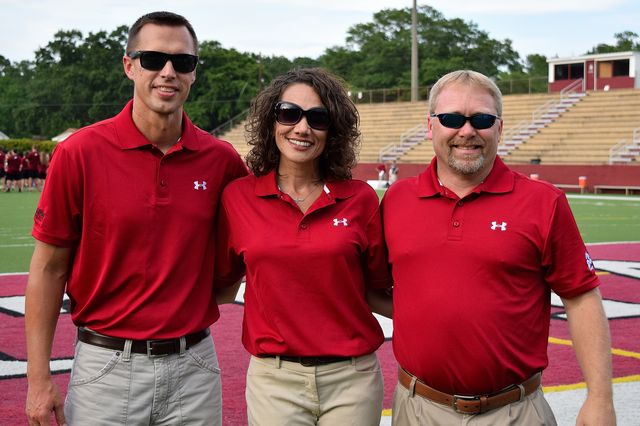 2016-2017 First Quarter Review
10/23/2016
WOW! This first quarter has flown by. We have had an amazing time at PJHS!

I first want to say THANK YOU for your support and for encouraging your students. Junior High School can be quite the transition for many students and you guys are handling it like a champ! As a parent myself, sometimes it is tough to let them work through tough times, but it is SO worth it in the end. They learn to balance homework and extra curricular activities and their social life and family life. These are great life lessons for them and will help them be stronger citizens in the future.

We have been working hard on our academics! I hope you follow our Instagram account (@catspjhs) to "see" into the life of PJHS on a daily basis. We post pictures almost every day so you can see how hard we are working. Parents do not often hear the "boring" parts of the school day when they are learning and growing. We also share the exciting parts of the school day including pep rallies, etc. Our academic focus this year is on WRITING!!! Writing is a necessary skill all students need to acquire for their future. We are exposing them to various types of writing and raising the expectation of quality essays and constructed responses across all subject areas. Be sure and ask them about it!

Please continue to encourage your child to maintain great behavior by being Respectful, Responsible, and Resourceful. We hold a hard line of discipline at PJHS so we can make sure to secure a positive learning environment free of distractions . We have SO many students who are doing a FANTASTIC job and we love giving out POSITIVE Office Referrals. Encourage them to stay on the right track.

As we enter into the second quarter of the year, stay focused on being present and completing homework. Attendance is a critical factor in student success. Once again, we appreciate our teachers, our parents, and our students. Teamwork is what makes PJHS excellent!!!!

As always
GO CATS!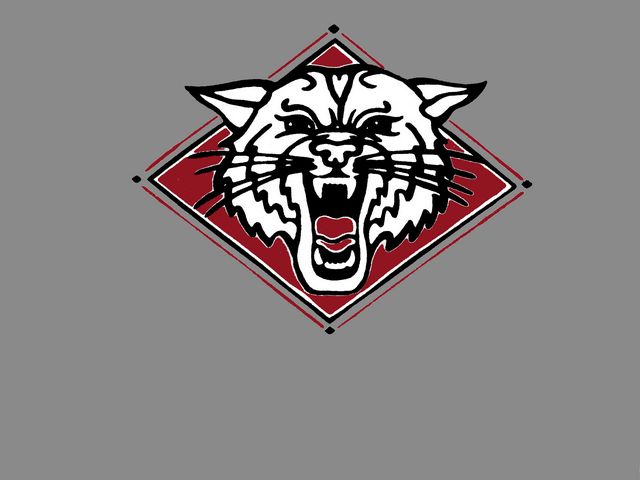 Destination: EXCELLENCE
07/12/2016
WOW! It is hard to believe we are about to embark upon another year of school! As I reflect on the past two years as principal of PJHS and anticipate the upcoming 2016-17 school year, I am consistently appreciative of the opportunity to work with such incredible teachers and students and community members. It is a JOY to walk through the doors each day.

This year, our theme is Destination: EXCELLENCE. Although PJHS is above the National Average in every category of the ACT Aspire and ranks #1 in 8th grade Math / #4 in Reading among all county systems in Alabama, there are always growing spaces. Last year, we were on a MISSION to improve Writing scores by launching a school-wide initiative to improve writing instruction for students. We will continue (and add to) that initiative this school year. Until PJHS is perfect in every area, we will continue our journey of Excellence. We will keep you posted along the way.

We are working diligently over the summer to make improvements. Some of these include painting several areas of the school, upgrading the 8th grade computer lab, installing a projection system in the Library, removing the old concrete benches from the front, cleaning out some old equipment in the gym, installing granite countertops in the Front Office and Student Center, pressure washing all concrete areas, waxing floors, and a variety of other projects. However, there are still many projects to be completed to maintain and upgrade PJHS' facilities and technology.

I encourage you to do a few things to stay abreast of the goings-on at PJHS:

Save the www.pjhscats.com website as a favorite. Many of your questions can be answered by checking out the information on the site. School supply lists, announcements, and links are available.


Follow @catspjhs on Instagram. Check out the Picture of the Day to see students in action!


Find a way to be involved. From the Parent Involvement Group to athletics to Student Center Volunteers to fundraising experts, we welcome our parents to join us along this journey!


Participate and support our fundraising endeavors. This is how we fund our projects at PJHS. We are constantly working to make PJHS better for YOUR child.

We are looking forward to another incredible year in Cat Country! Our teachers are working hard and I am proud to say we have the BEST around!!! Our students are the BEST of the BEST and we look forward to our new Cats coming soon!

Thank you for your continued support! Your children deserve the best and our desire is to provide them with EXCELLENCE every single day!

We appreciate you and as always
GO CATS

Mrs. Stockman
PJHS Principal